Rolling Meadows Services
Dr. Richard Robinson treats a broad range of patients at Robinson Family Chiropractic. With nearly two decades of experience with wellness and family care, auto and personal injuries, and sports performance and rehabilitation, he's well prepared to help anyone, from infants to seniors.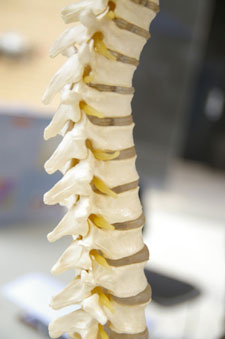 Because each patient can benefit from different healing techniques, the Rolling Meadows office offers the following services:
Chiropractic Care
Since 1999, Robinson Family Chiropractic has been providing comprehensive chiropractic care to the Rolling Meadows community. Learn more about our chiropractic techniques»
Custom Foot Orthotics
Orthotics are a great way to help with issues related to walking and alignment. These beneficial and simple devices can be worn on a daily basis and be utilized during most activities to take stress off of the body. Read more>>
On-site X-rays
X-rays are taken on most patients to give the doctor an inside look at what's going on with bone structure throughout the spine and surrounding skeletal structure. From these images, the chiropractor can see if your spinal vertebrae are sitting at abnormal angles and assess other issues including the need for additional diagnostic testing such as an MRI.
Interferential Electro-Therapy
In addition to stimulating the body's natural healing, Interferential Electro-Therapy helps the body to produce natural pain- killing endorphins and helps with the release of soft-tissue stress such as strains and spasms. Learn more about this therapy.>>
Still have questions about the range of therapies offered at our Rolling Meadows office? We're happy to help. Call us today!
Rolling Meadows Chiropractic Services | Robinson Family Chiropractic
(847) 963-4894