Massage Therapy for Rolling Meadows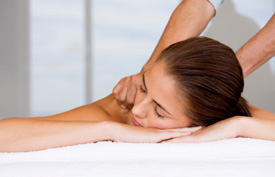 Robinson Family Chiropractic offers massage time with a team of highly trained and experienced massage therapists.
A Healthier, More Relaxed You
Professional therapeutic massage is an age-old health art, which can aid with the healing process of many ailments. It involves the scientific method of working the body with the hands to restore functionality, release tension as well as improve digestion, circulation, breathing and overall well-being.
The Algonquin massage therapists offer the following types of massage:
Call today to schedule an appointment with our massage therapists at our Rolling Meadows office. (847) 963-4894
---
Rolling Meadows Massage | Robinson Family Chiropractic
(847) 963-4894